Dites non aux céréales, additifs et autres produits controversés ! Vos Lapins méritent le meilleur et The Rabbit's Pawty est là pour vous prouver que ces ingrédients dangereux et néfastes pour vos lapins ne sont pas absolument pas nécessaires à la création de friandises !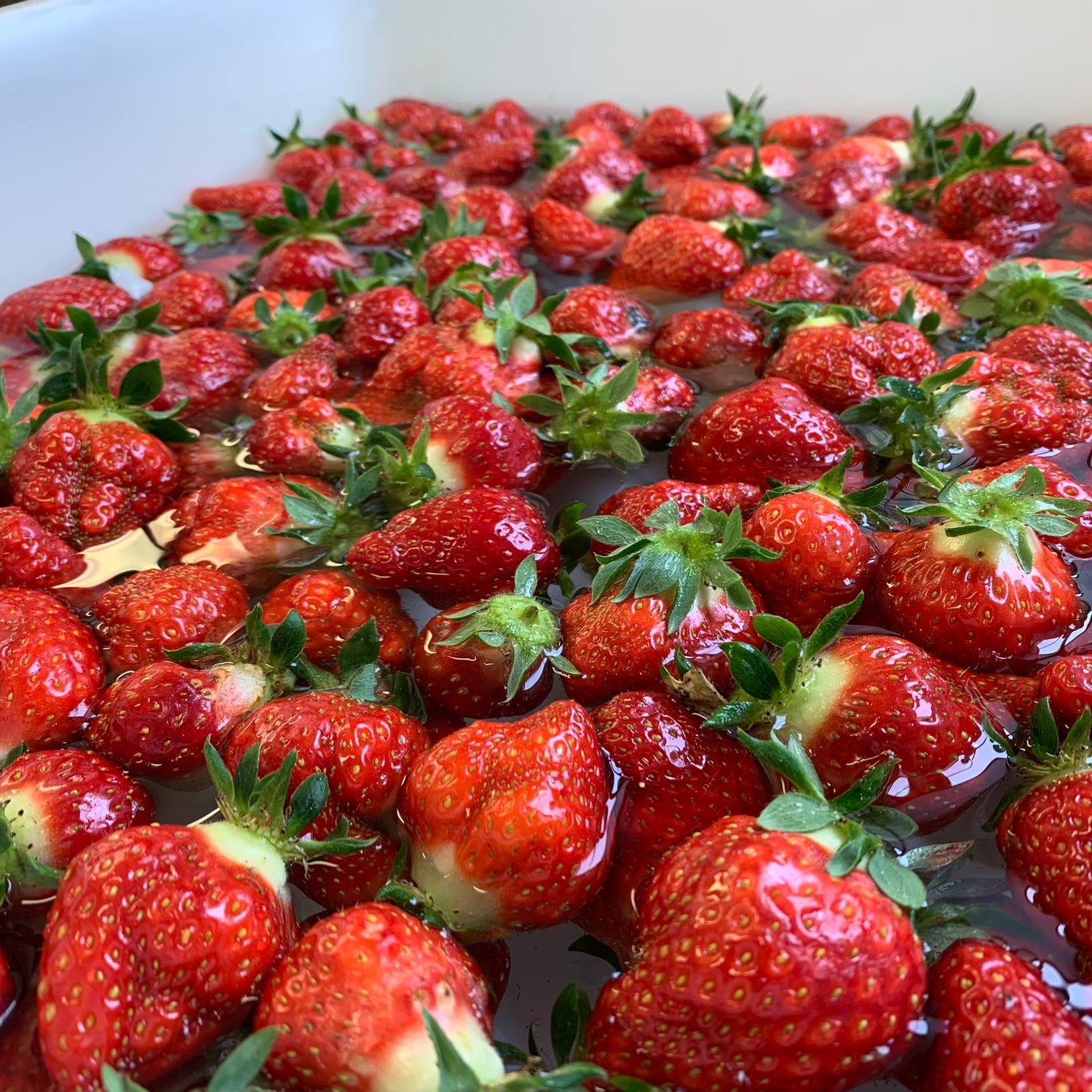 Ingredients and Composition
In our small Seine-et-Marnais laboratory (in France) we carefully craft 100% grain-free treats for rabbits and small pets*. (*see description of product sheets)

Our treats are made with superior quality ingredients, chosen with the same high standards as those intended for humans. Such as organic meadow hay, fruits, vegetables, herbs, flowers and roots. We would like to point out that even the colors used on our toys are completely natural (vegetable) created from these same ingredients, without any added chemicals.

At The Rabbit's Pawty, we are committed to providing your rabbit with a playful, indulgent experience, using only wholesome, authentic ingredients.

We attach paramount importance to the physiological and nutritional needs of our rabbits. Our treats are specially designed to meet their specific nutritional requirements, favoring natural and healthy ingredients.

This means that in addition to not containing any unwanted ingredients in your rabbit's diet such as flours, cereals (oats, barley, corn, soy etc), chemical additives, sugar cane molasses, honey , sugar (glucose etc), xanthan gum, vegetable oils and other fatty products not suitable for rabbits, our treats are designed with total transparency.

We make it a point of honor to offer you products whose composition is clearly defined, without any ingredient hidden under dubious names. You can rest assured that our treats are free of these unwanted ingredients, ensuring a suitable and well-balanced treat for your rabbit. At The Rabbit's Pawty, we pride ourselves on providing treats without compromise, ensuring your pet receives only the very best.

You can find the complete list of ingredients very clearly on our products and website before your purchase.
Choose quality!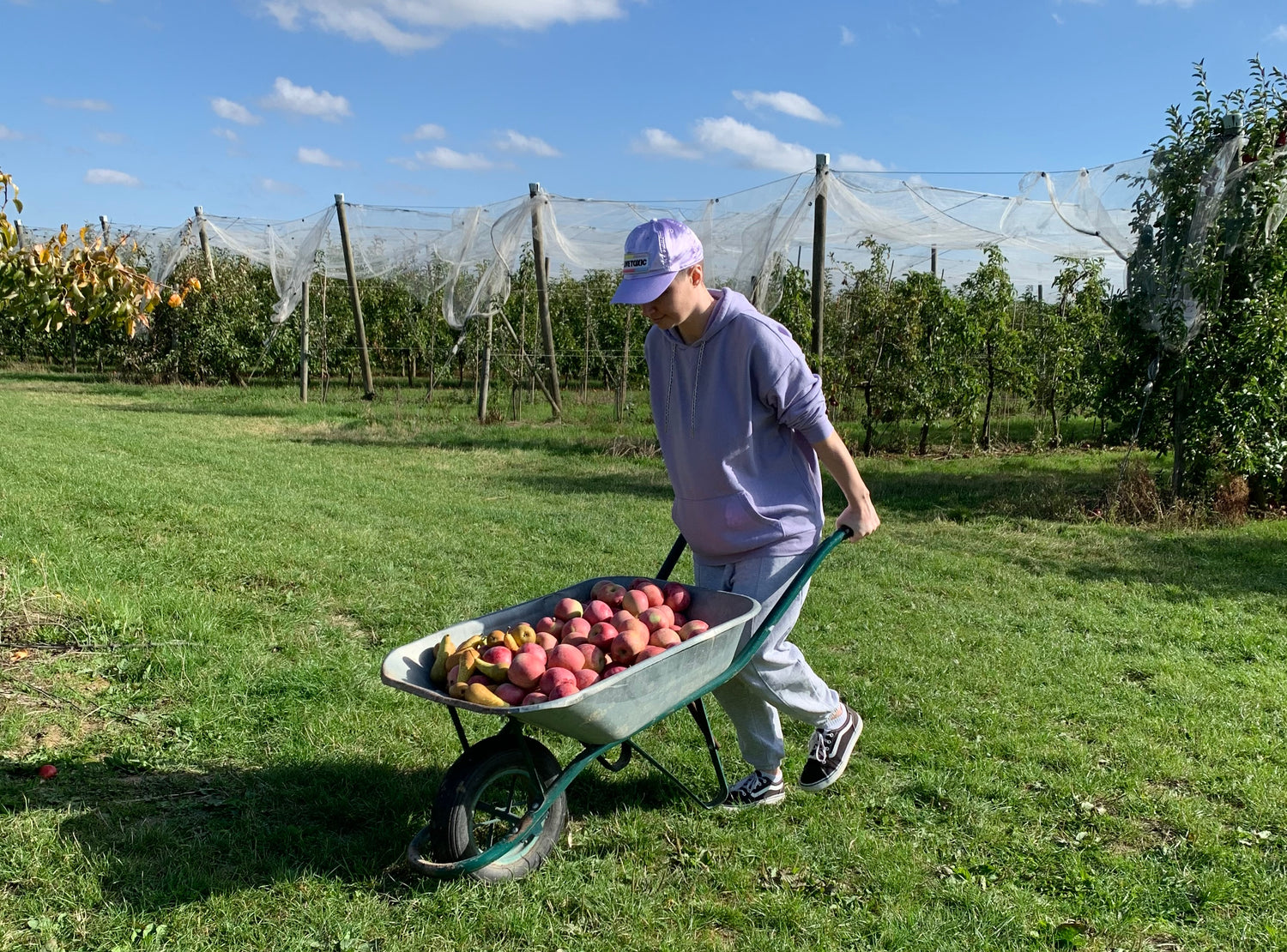 Origin of our ingredients
We attach great importance to the quality of our handcrafted creations. We carefully select seasonal ingredients mainly from our local producers, supporting the local economy and guaranteeing incomparable freshness in every bite.

When local ingredients are not available, we are committed to carefully selecting certified natural and/or organic and fair trade products. Our approach is to offer the best quality to our adorable four-legged friends, favoring ingredients that respect the environment and come from ethical practices. Your bunny deserves the best, and that's why we pay attention to every detail of our treats, even when it comes to finding quality alternatives.
Photo: Picking our dehydrated apples
Our happy customers!
Shop
Rain

Eating her birthday cake! Our delicious: Yellow Pawty-cake "Calendula & Chamomile"

@Chanceof_Rain

See the product

Ennio & Dana

Discovering a delicious S'mores Marshmallow Pop, candy made from organic hay, fruit with a flowery and crunchy carob and dandelion root topping!

@Ennio_dana_the_bunnies

See the product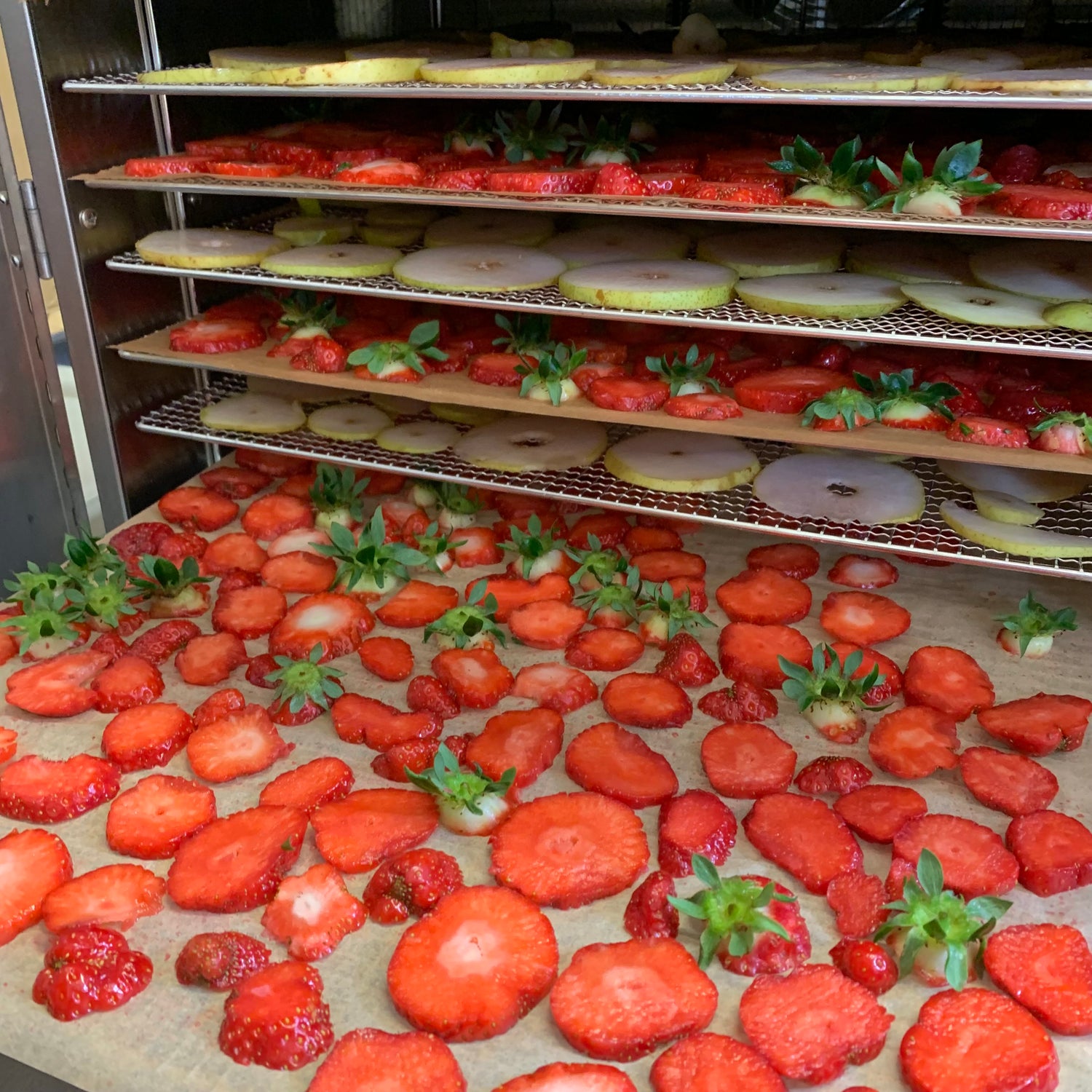 Manufacturing Method, Hygiene & Standards.
Our treats are dehydrated at low temperature and prepared by hand according to the HACCP method, of which Charlotte, the creator and Chef Pawtissière of The Rabbit's Pawty, holds.

The dehydration process preserves the nutrients of the ingredients by removing the water, ensuring extended shelf life and ease of storage, transport and distribution for your rabbit.

From manufacturing to labelling, our products comply with strict European standards in terms of quality and food safety.

Our treats comply with European animal feed labeling standards, as defined by Regulation 767/2009/EC. Our labels provide all the essential information, including the list of ingredients, analytical composition and feeding recommendations. We attach great importance to transparency and compliance, in order to guarantee the quality and safety of our products for your small pets.
Nos produits séchés et déshydratés..
Packaging recycling and composting
We only use reusable, recyclable and compostable packaging to minimize our impact on the environment.

By recycling and composting packaging according to the instructions found on the labels on the back of our products, you can help reduce waste and preserve the environment.
Photo: Our "Red Velvet" treats
We also offer a range of toys suitable for rabbits.